Mike's Trucking was awarded The Aggregate Transportation Company of the year in 2018.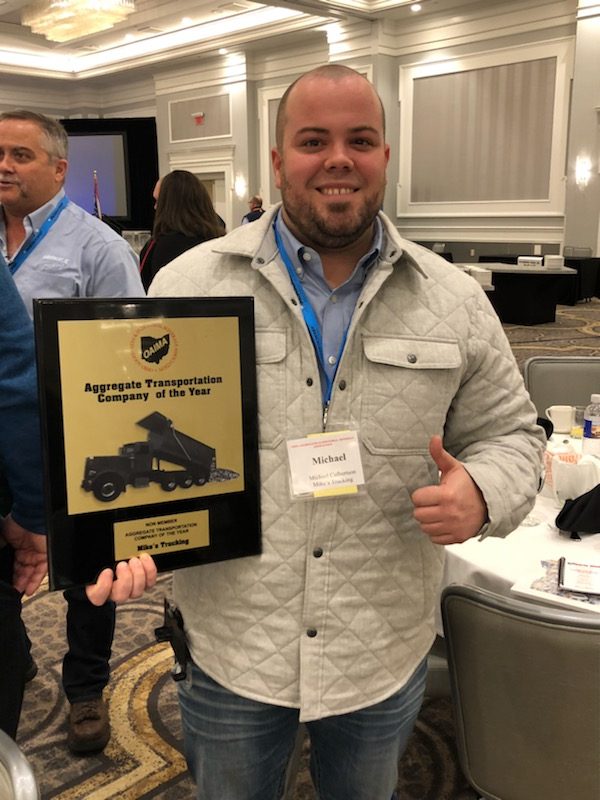 Here stands Michael H. Culbertson, son of Michael E. Culbertson "Owner" of Mike's Trucking at the Ohio Aggregate & Industrial Minerals Association Banquet.
It was such an Honor to revive this awarded, But this wouldn't be possible without Our Employees here at Mike's Trucking. We want to thank them all of their hard work and dedication. though out the years.
We truly appreciate all of you, thank you!