We want to thank all of our friends and family here at Mike's Trucking for coming together and celebrating during our annual Christmas party.
Thank you for joining us.
Read more to see the slideshows and pictures of the 2019 Christmas Party at Mike's Trucking!
Sean Prather provided the entertainment for the evening!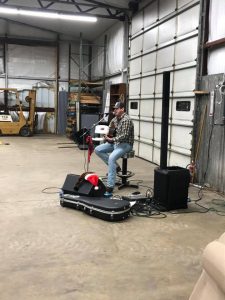 Mike's Trucking Family & Friends Enjoy Dinner & The Party
The Ugly Sweater Contest 2019
And The Winners of Our Christmas raffle!
We Wish You All A Happy and Safe 2020!