Construction began on the West Jefferson ROC Center (Roughrider Optimization Center) this month and Mike's Trucking was there to help!
The center will provide student-athletes and marching band members with an indoor practice facility.
Our Drivers Delivering Materials to West Jefferson ROC Center Construction Site
See more of our drivers here.
A Glimpse at What's to Come!
A drawing of the ROC Center was presented to the school board on March 9th by Richard Dickerson.
It may seem amazing, but no school district funds will be used to build the facility. The center is being built with 100% of the funds coming from the community. Commitments of more than $300,000 have already been received. Donations are being handled through the West Jefferson Athletic Boosters Association. Mick's Trucking is happy to be a part of helping the district create this 200 capacity facility.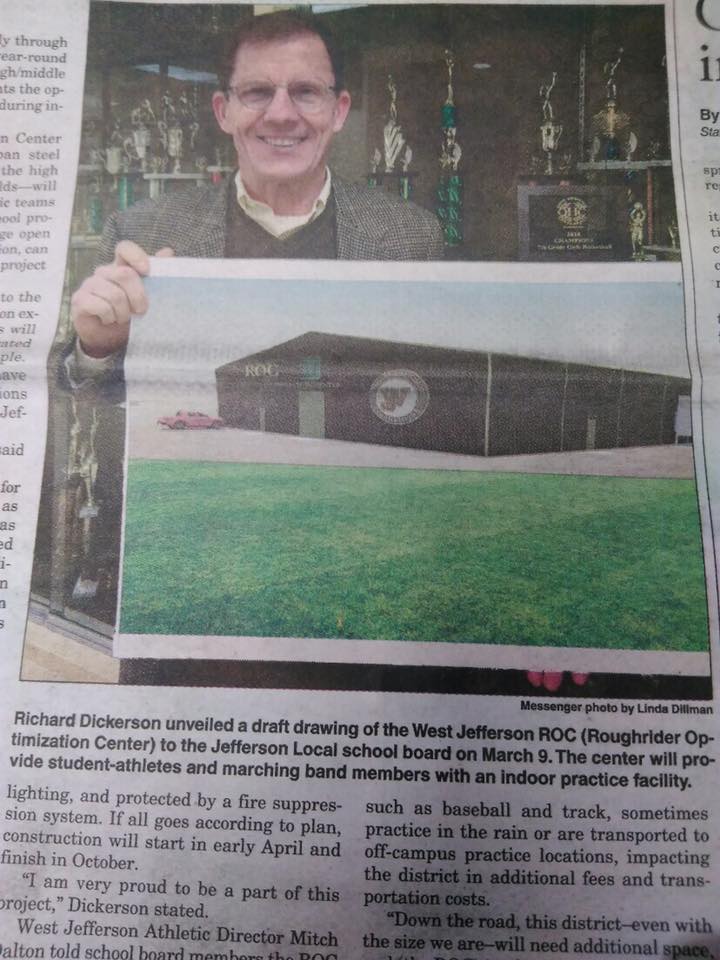 You can read more about the ROC, here.
Mike's Trucking supporting West Jefferson Community for over 30 years!
Let Mike's Trucking take care of your hauling needs.
Mailing Address
570 Plain City Georgesville Road
Galloway, Ohio 43119
Physical Address
1935 US Highway 42
West Jefferson, OH 43162