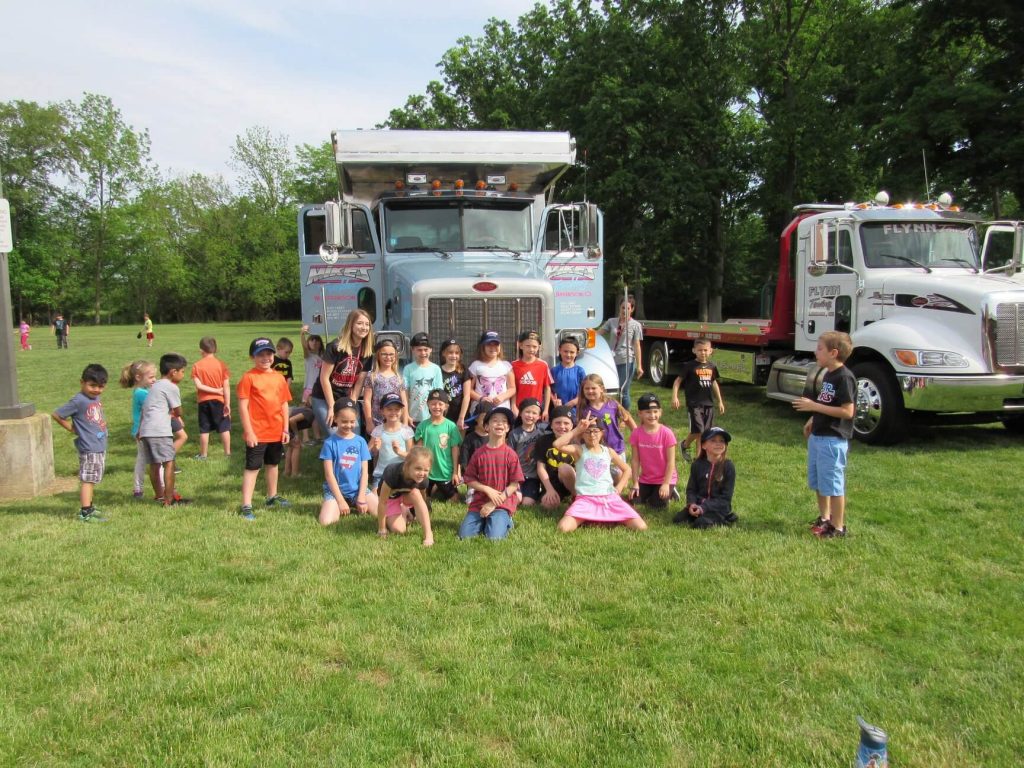 This year's Touch a Truck event was a huge success! We love partnering with local elementary schools. This year we visited JA Monroe Elementary School in London, Ohio with our trucks. Each kid received their very own 'Mike's Trucking" ball cap and a special bracelet that they were able to take home with them. One of the parents sent us a message that said, "Thanks for going to Monroe! My son hasn't taken off his hat nor bracelet for days 😂❤️"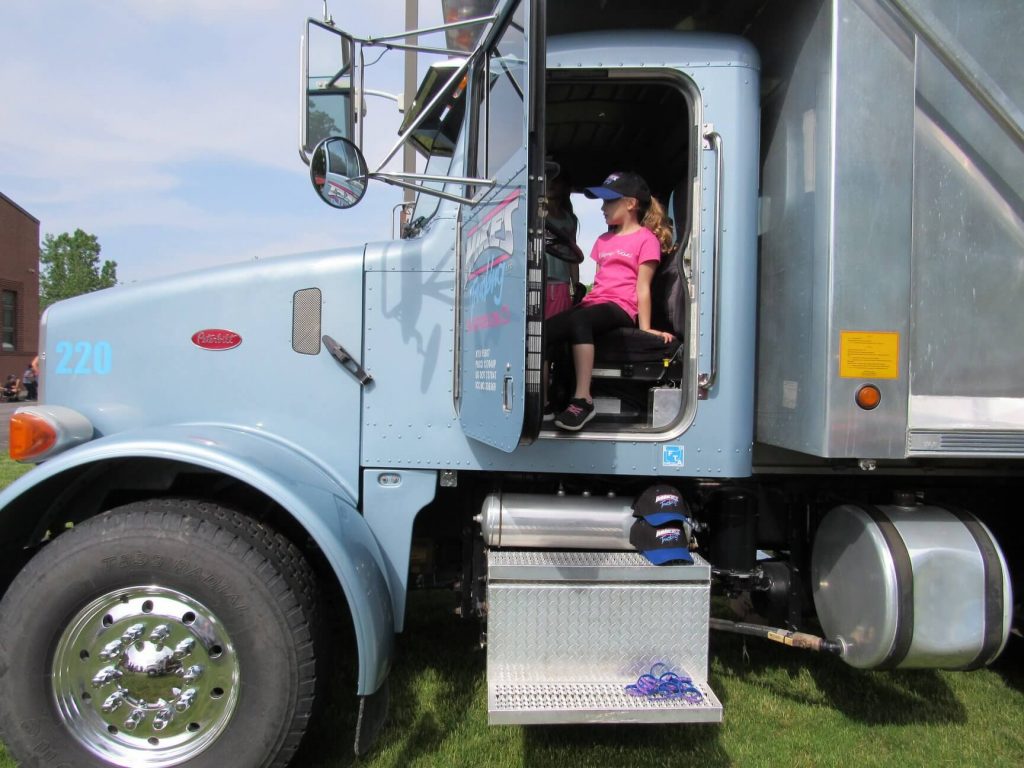 The kids were able to walk around the trucks and experience what it is like to sit behind the wheel of a dump truck.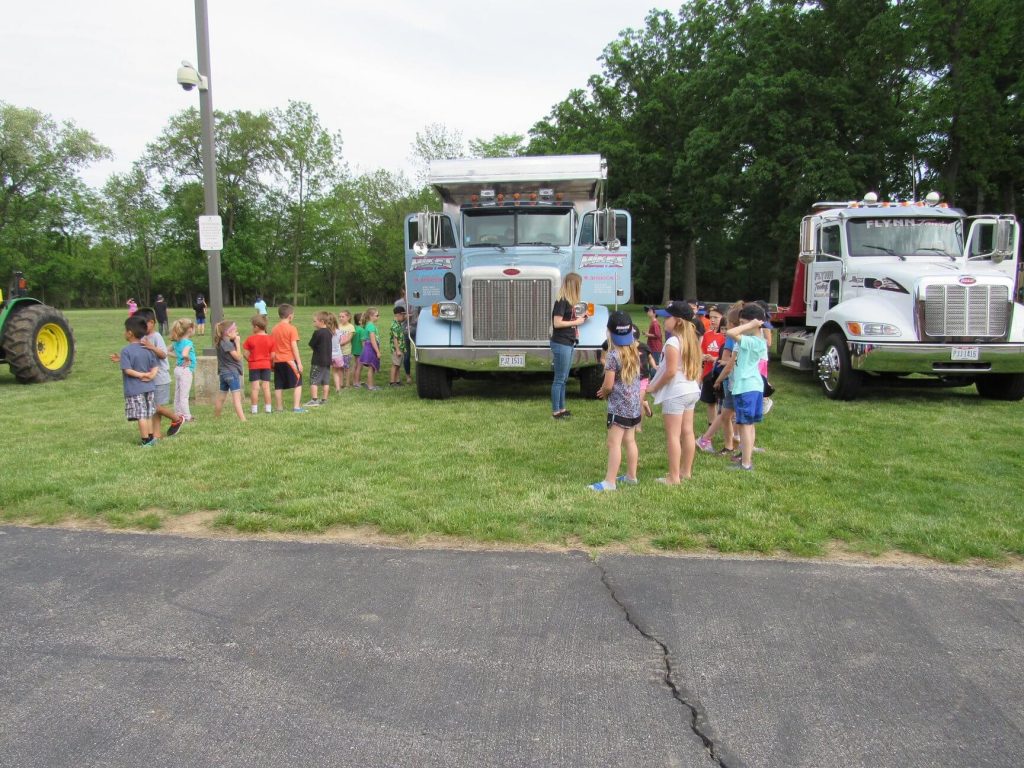 Lining Up to Touch a Truck!
The kids lined up to climb into the cabin of one of our dump trucks. It was a beautiful day and both the kids and the team at Mike's trucking had a blast!
See you next year!