Our service truck at Mike's Trucking company is on call to keep our drivers moving while they are out on a haul.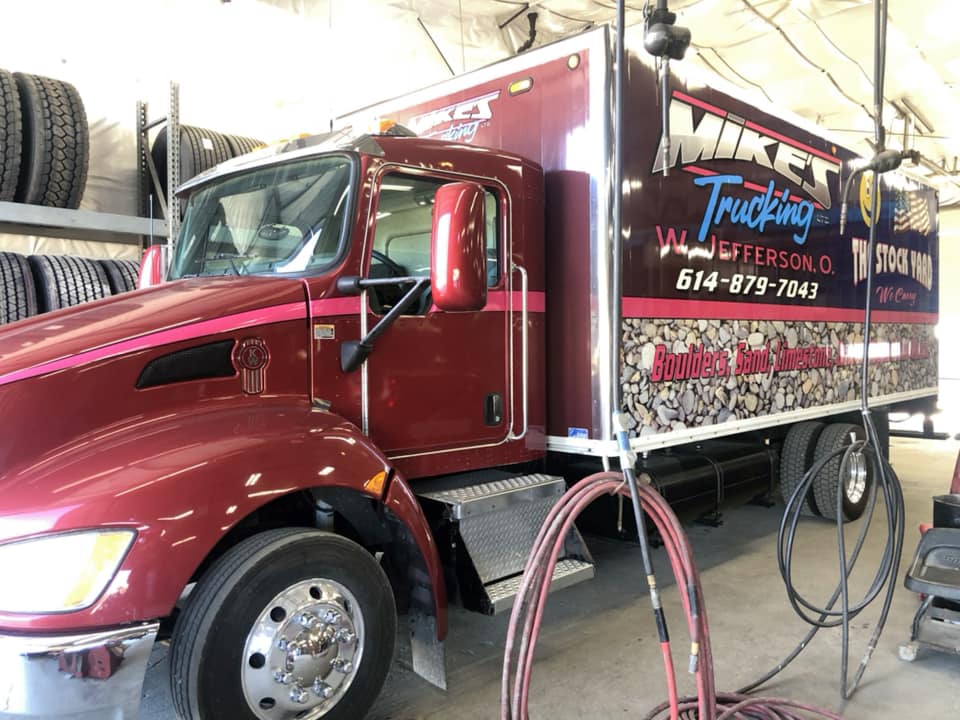 We are proud to keep our drivers moving when they are out on a haul with our new service truck that is equipped for quick repairs to keep you moving.
Mobile Road Service Truck For Our Fleet
Our diesel mechanics are on call and ready to respond for our drivers when they find themselves on the side of the road with a disabled truck, or trailer.
When our drivers need immediate service while they are out, whether they are disabled on the roadside or job site, our service truck is ready to assist them to get back on the road.
Some Road Side Service Repairs That We Do
Compressed Air Systems
Air Dryers
Air Compressors
Air Governors
Starters
Alternators
Brake Chambers
Radiator & Cooling
Jump Starts
Brake Adjustments
Clutch Adjustment
Electrical Repair
Fuel Filters & Prime
Fuel Delivery
Tire Service
Back at the Shop
We evaluate and determine which jobs need immediate attention for the safety of our drivers and which jobs need to be completed at the shop.
See some pictures of our guys at work taking care of our feel back at the shop in a previous post.
When Our Drivers Need Roadside Assistance
When our drivers need emergency roadside assistance, they can count on our service team to respond as quickly as possible. All they have to do, is click on the link below and call our offices at (614)-879-7043 and they are taken care of immediately!