Our drivers are busy hauling lime to local farms this fall.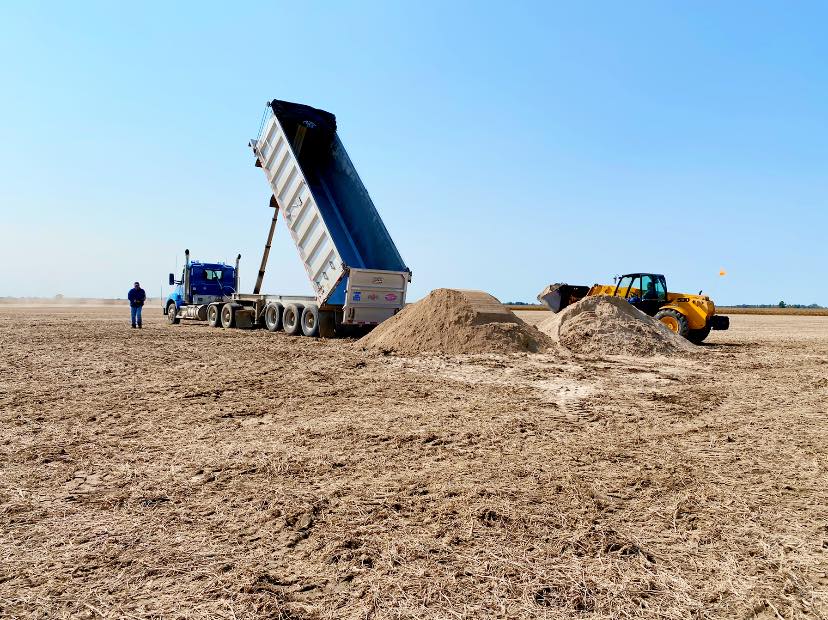 Hauling Agricultural Lime to Local Farms
Our family of drivers are on the job delivering lime this fall.
Some growers like to get their lime down before the first frost of the fall. So you may see our trucks out and about delivering agricultural lime to local farms this fall.
Hauling Lime to Local Farms
Lime can be applied to the soil to help increase the soil pH and make those nutrients more available.
Mike's Trucking has been hauling for local farms for over 30 years!
What is the Difference Between Lime and Limestone?
According to MinTek Resources, "Limestone is a sedimentary rock that formed millions of years ago as the result of the accumulation of shell, coral, algal, and other ocean debris. Lime is produced when limestone is subjected to extreme heat, changing calcium carbonate to calcium oxide."
Order Lime Delivery to Your Crops and Pastures
Visit our Agricultural Lime page in our Materials Stockyard or call us today at 614-879-7043.
Additional Resources for Applying Lime
Get Your Soil Tested
If you found this post looking for information about applying lime to your yard or garden, and are unsure if you need to apply lime, you can visit the OSU extension website to order a soil sample test kit.